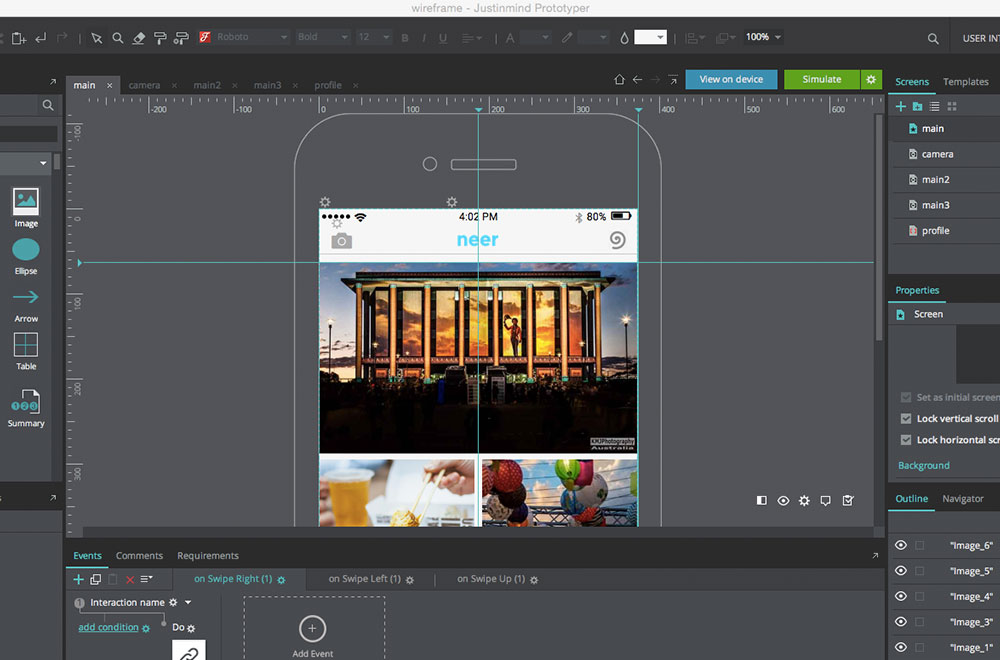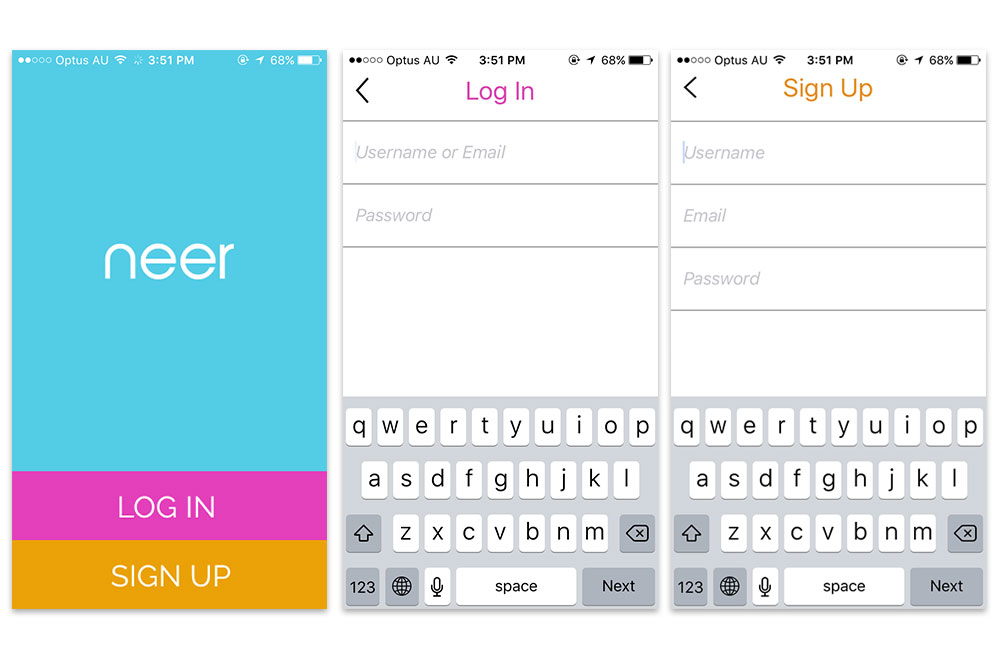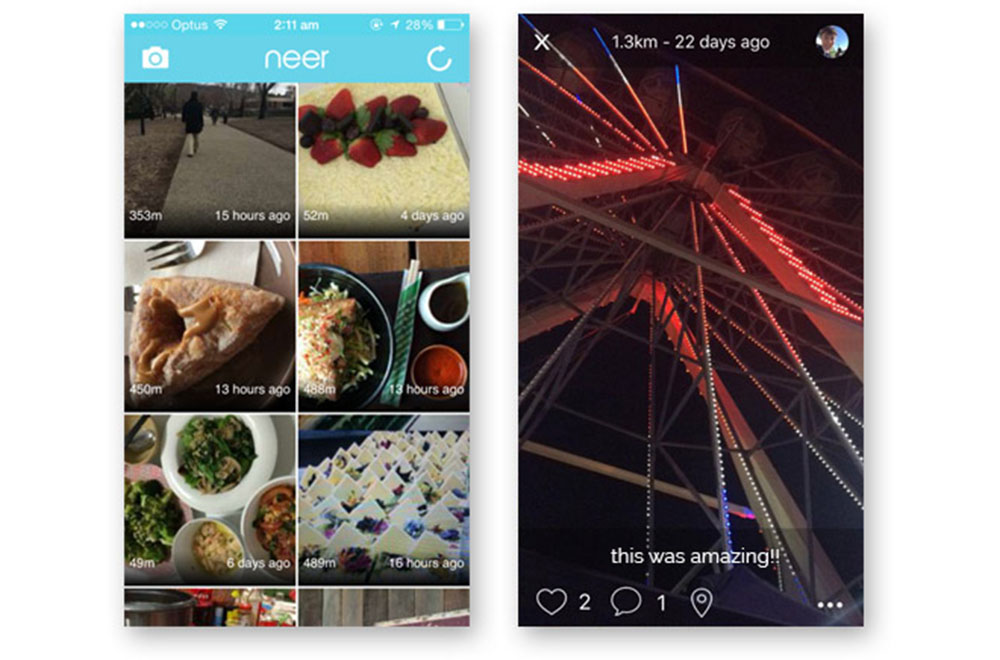 The goal of Neer was to change the way people think about sharing multimedia. Instead of just sharing with friends, we share with those around us. The benefit of this is the ability to discover what is actually going on around you and where it's happening, all in a real-time photo feed.
Neer
A simple way for you to engage with the world around you.
Neer connects you with interesting places, people and things happening around you in real-time.
User Experience and Design
On this project I primarily worked on the user experience and design of Neer. This involved me creating wireframes, graphics, websites among many other things. Below I'll show some images of the final designs and experience created.